therochellefish
CAN O BEANS
Vinyl Sticker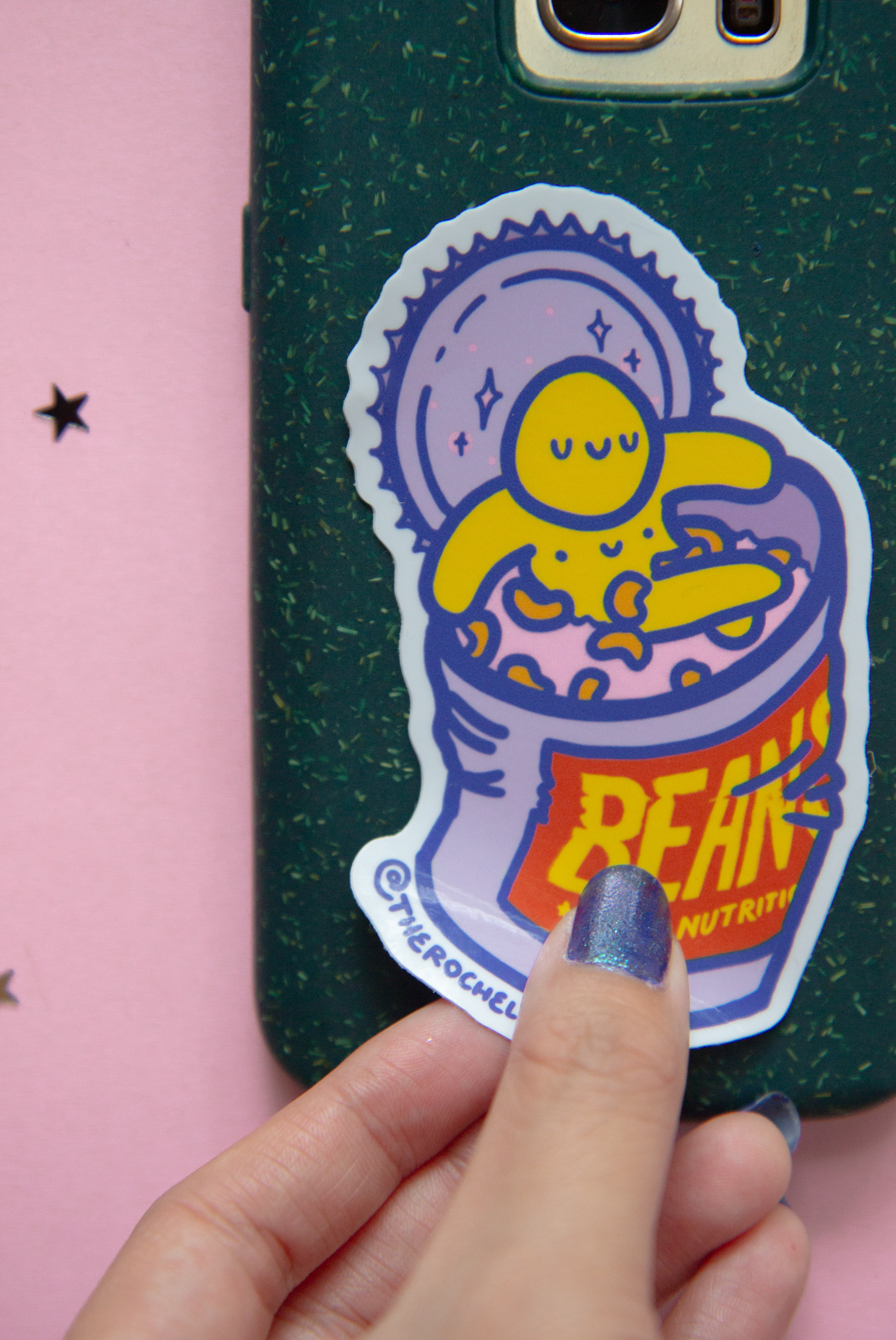 the universe is just a big can of beans

High quality laminated vinyl stickers. 100% weatherproof, scratch resistant, made with love! Won't peel or get grubby unless you're really trying — these beans are here to stick around!

At their longest points, these stickers measure 55x92mm.

Wipe surface clean before sticking for best results!


Related doodads↘