therochellefish
c0nSENSUAL
Vinyl Sticker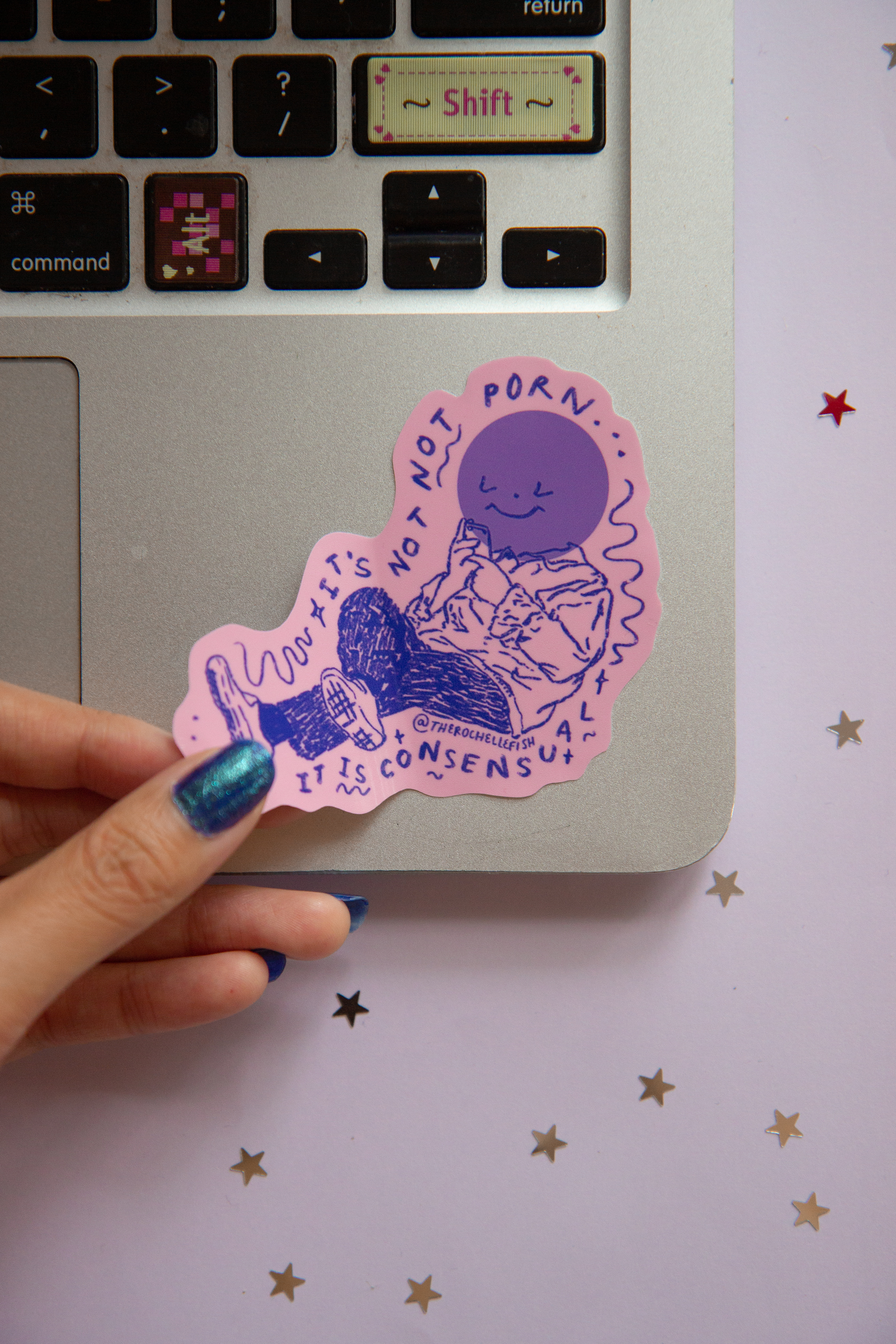 SALE!
was $3, now
IT AIN'T SENSUAL UNLESS IT'S CONSE~NSUAL~*.
$1 from every Consensual sticker purchased will go be donated to
Elizabeth Morgan House
, a community controlled organisation providing refuge accommodation and specialist family violence services to Aboriginal women and their children.
High quality laminated vinyl stickers. 100% weatherproof, scratch resistant, made with love! Won't peel or get grubby unless you're really trying — these beans are here to stick around!
At their longest points, these stickers measure 87x 73mm. Wipe surface clean before sticking for best results!
Related doodads↘
Club Scene 🐢🕊️ All images © Joëlle Thomas & Rochelle Oh 2020